Welcome to The Good Luck Charlie Wiki
This is a wiki about the famous series on Disney Channel, Good Luck Charlie
Good Luck Charlie is a famous series which is shown on Disney Channel about a teenage girl, Teddy and her very weird family.
Teddy is making a diary video to show Charlie, her baby sister, when she will understand it. Teddy ends each video diary with the words "Good luck Charlie" because of the weird family.
There is Bob her dad, a food loving exterminater, Amy her mom, a nurse, Gabe her brother, a video game lover who is also good at pranks, PJ her other brother, a baby show lover who is a food delivery guy.
Loading RSS data...
<Discussions />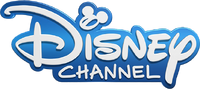 Ad blocker interference detected!
Wikia is a free-to-use site that makes money from advertising. We have a modified experience for viewers using ad blockers

Wikia is not accessible if you've made further modifications. Remove the custom ad blocker rule(s) and the page will load as expected.